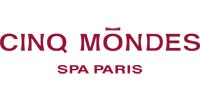 Discover the five worlds rituals: natural products and ancestral techniques meet to create treatments of quality, authenticity and ceremony.
The treatment path: face, body and ritual treatments for a unique sensory break
The Splendid Spa of Dax, in partnership with the Cinq Mondes brand, offers you rituals, facials and massages that draw on ancestral techniques to offer you a pure moment of well-being.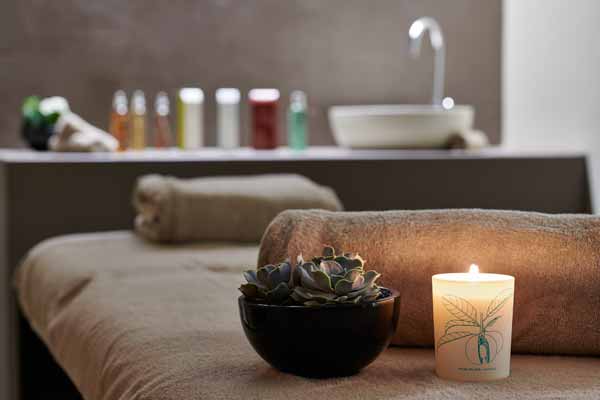 The Five Worlds Rituals: for a unique sensory journey
Let yourself be guided by a region of the world, unforgettable fragrances… a unique experience of pure well-being combining beauty of the body, face and absolute relaxation!
* The affusion shower is a fine hot micro-massaging rain that spreads over your body, combining moisturizing and stimulating benefits. Ideal in combination with body care products.
Cinq Mondes facial treatments: ancestral techniques for absolute relaxation
Derived from Dermapuncture©, the care by Cinq Mondes, acts on key vital energy points of the face and body, thanks to the fingertips.
All facial treatments begin with a make-up removal, then a cleansing and exfoliation of the face, followed by a mask and hydration chosen by your practitioner according to your needs.
Enjoy the delicate scents of tropical flowers in this "radiance boost" treatment inspired by Balinese beauty rituals, and discover its benefits combining skin cleansing, well-being and beauty.
Inspired by an ancestral Japanese ritual "Ko Bi Do", a true manual facelift, this "anti-wrinkle" treatment acts on the entire face and neck, through deep maneuvers, to restore toned, smoothed and plumped skin.
For perfect skin, opt for the €450 subscription: 6 "Ko Bi Do" facial treatments, including one free!
Cinq Mondes body treatments, inspired by the oldest massage traditions
Invite your senses to discover the benefits of the best massages inherited from ancestral traditions around the world. Bali, India, East… each sensory journey will provide you with a unique escape through time and space.
Access to the Aqua-Sensorial area is included on the day of your spa face, body or ritual treatment. In order to make the most of this space dedicated to relaxation and letting go, we invite you to come about 1h30 before your treatment.
Thermal cures
If, in addition to the Cinq Mondes treatments, you wish to do thermal cures, the Spa du Splendid has joined forces with the Thermes Jean Nouvel, which are located just opposite the hotel. The spa stays take place over 3 weeks and include a half board package.
Are you wondering what spa treatment in Dax? Check out our specially dedicated article!
TO BOOK YOUR TREATMENTS AND ACCESS TO THE AQUA SENSORY COURSE, CALL THE SPA RECEPTION DESK AT 05 58 35 20 14.
(ACCORDING TO OUR AVAILABILITIES)
WE LOOK FORWARD TO WELCOMING YOU !
Useful information
Opening hours
Spa reception desk : from 9:45 am to 1:30 pm and from 2:30pm to 7:45 pm
Aqua-Sensory Course: from 10:00 am to 1:30 pm and from 2:30 pm to 7:30 pm
Cardio-training area on request for subscribers or hotel guests
Half-day access: any exit from the sensory area is final.
Contacts
Telephone number : +33 05 58 35 20 14
Email address : splendidspa@vacancesbleues.fr
Treatments on reservation.
Aqua-Sensory area: for security reasons, the management reserves the right to refuse entry to outside clients on busy days.
Please note  that the entire Spa area is forbidden to children under 15 years old.
Bathing suit mandatory, hair tied back, mutual respect of the premises.
All memberships are non-transferable.