Passionate artists at the Splendid to stage the Feria
Zaza, an artist guided by her passion
Du 14 août au 8 septembre 2019
Since she was fifteen years old, Zaza, a female sculptor, has been working with passion. Drawing her inspiration from the world of Taurus, rugby and the sea, she lives in Seignosse, in the Landes region of France, where she has participated in numerous exhibitions: Bayonne, Mont de Marsan, Las Ventas in Madrid, Bilbao or even in Dax.
Devoting herself definitively to the world of Toro, after having honoured it during the Féria de Dax in 2010, Zaza will present her Toro at the hotel Le Splendid : " LE TORO DE ZAZA".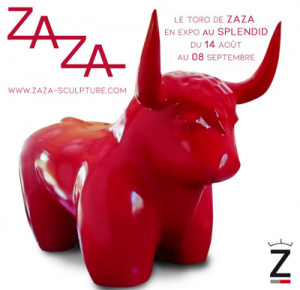 Robin Salette, a talented young artist
Du 2 au 31 août 2019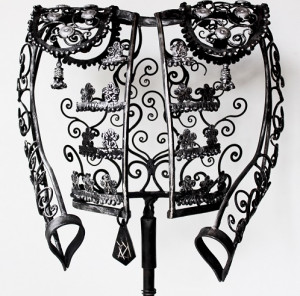 It was in Beaudéan that his passion for working with iron was born. On the occasion of a photo competition, Robin Salette, then 8 years old, is shown as a small ironworker in his grandfather's workshop.
The grandfather then takes the opportunity to show him how to transform iron and, little by little, Robin becomes passionate about ironwork.
Today, with his artistic personality, Robin continues to learn the secrets of the trade.
Come and discover his creations at the Splendid in Dax, which for the occasion will be in the colours of the Feria.