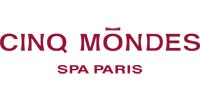 Là, tout n'est qu'ordre et beauté, luxe, calme et volupté.

Baudelaire
Your luxury Spa and wellness space in Dax: an oasis of happiness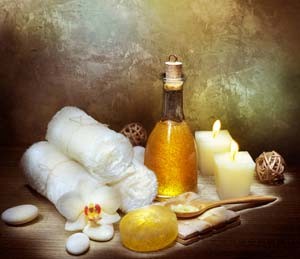 Bubble of pleasure in the heart of a prestigious place, the Spa of our 4-star hotel Le Splendid opens you the wonderful doors of a unique sensory parenthesis. This Art Déco spa is an invitation to relax in a 1800m2 environment in the heart of Dax, embellished by its colossal and grandiose architectural decor. Its sumptuous spaces are dedicated to relaxation and sensoriality.
We have designed the spa of our 4-star hotel by imagining different spaces and different atmospheres that you can discover according to your desires.
Close your eyes, imagine a wellness bubble that invites you to a unique sensory journey.
We propose a wide choice of spa and relaxation treatments, massages and beauty rituals with the most innovative treatment techniques to satisfy each of your desires. We will offer you a top-of-the-range service, thanks to the expertise of our team of professionals and our natural and sensory products with unique textures.
We offer you a taste of this sensory journey imbued with the quality, authenticity and ceremonial character of our four spa spaces in Dax.
Wellness paths of your spa in Dax
The Splendid welcomes you to its spa : a special atmosphere mixing the mosaics of the 1930s and the vaults of the old castle. This 1800m² space offers 4 routes, and as many worlds to discover:
The care journey
A wide choice of rituals, facials and massages for a pure moment of relaxation.
Our private suites, equipped with a sauna, hammam, hydro-massage bath and sensory shower are the ideal setting for a wellness break for two.
The sensory aqua journey
A timeless space, rich in varied experiences where warm and cold waters alternate, massage jets, sauna, hammam… for your greatest pleasure: relaxation is on the program.
The art of living journey
A fitness room, group yoga classes, a private coach at your disposal for personalized fitness sessions.
For the more athletic, cryotherapy sessions are available.
Several experts in bio-energy will be at your disposal and offer you consultations in naturopathy, sophrology, osteopathy…
Treatments and care stays
Packages and treatments for one day or during your stay, for absolute relaxation.
Cinq Mondes, natural cosmetics in your spa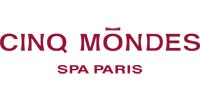 Cinq Mondes laboratories have drawn from the heart of nature the neccessary ingredients for the creation of their cosmetics. Their unique plant ingredients combined with rare plant oils nourish your skin in depth to better reveal its radiance. No more silicones, parabens, artificial colours, phenoxyethanol…. Creams and other treatments contain only active ingredients of natural or organic origin, and are made in France with the greatest respect for the environment.
It is no coincidence that the Splendid has chosen to offer you the Cinq Mondes treatments in its new spa in Dax. Exfoliation, massages, beauty treatments, slimming treatments, or rituals, composes the Cinq Mondes treatment brochure.
Our SPA will be closed from January 6th 2020 to January 12th 2020 included due to the mandatory yearly maintenance and will reopen on January 13th 2020.
Useful information:
Schedules
Reception: from 09h45 to 13h30 and from 14h30 to 20h00
Aqua-Sensory course: from 10:00 to 13:30 and from 14:30 to 19:45. Access to the aqua-sensory path is offered to the hotel's clients.
Cardio-training area with free access from 09h45 to 19h45
Access to half a day: any exit from the sensory aqua journey is permanent.
Contacts
+33 05 58 35 20 14
splendidspa@vacancesbleues.fr
Care and activities on reservation.
Please note that all Spa facilities are prohibited for children under 16 years of age.
All subscriptions are nominative, non-transferable.